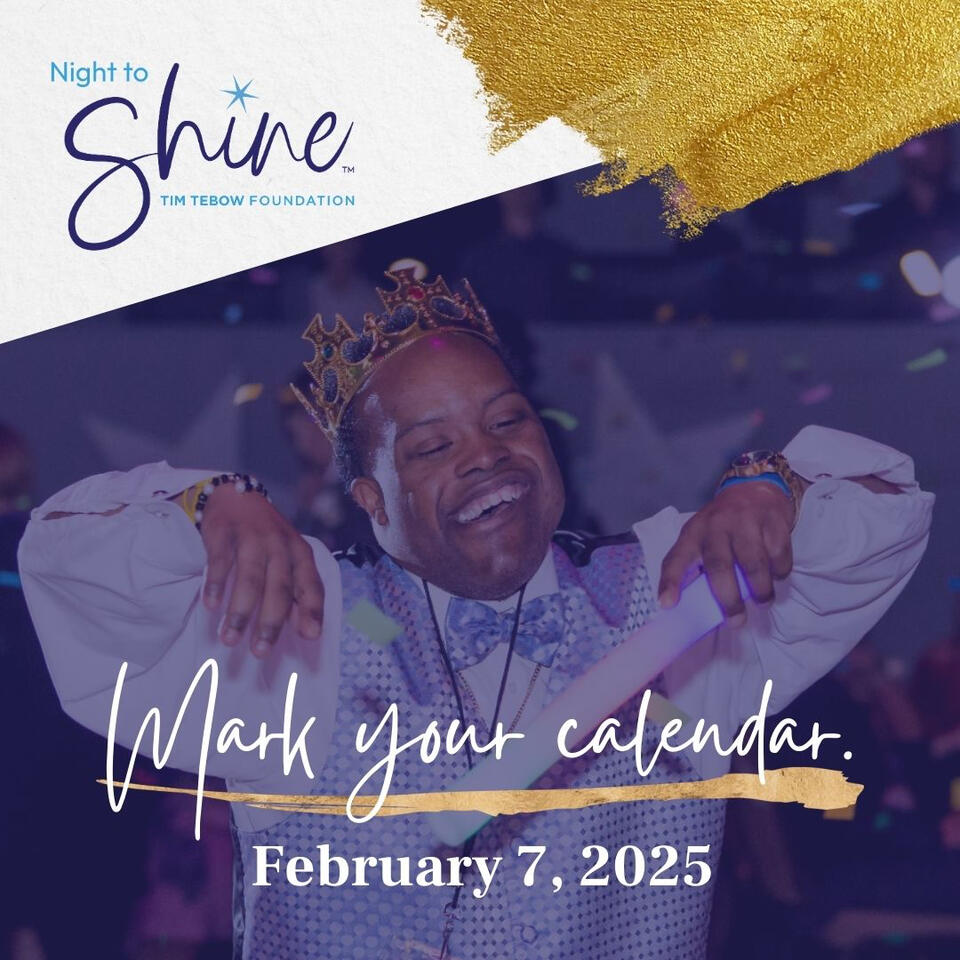 Branford, CT
Night To Shine 2023
Friday, February 10, 2023, will be an Unforgettable Night. Join us in Branford, CT from 6-9 pm for Night To Shine 2023.Night To Shine Branford is currently at maximum capacity. Join the waitlist or view other Night To Shine Events here.
February 10, 2023
You're Invited
We are so excited to host Night to Shine, sponsored by Tim Tebow Foundation on Friday, February 10, 2023! Night to Shine is an unforgettable prom night experience, centered on God's love, for people with special needs, ages 14 and older. We are blessed to be a part of this growing worldwide movement through the local church where thousands of people with special needs will be celebrated, given the royal treatment and reminded of God's love for them!
---
Join The Team
Volunteer With Us
We're so thankful for the incredible team of volunteers who are helping to make this event possible.Thank you to everyone who has applied to volunteer. All volunteer spots are currently filled. We look forward to expanding Night To Shine Branford next year!
Thank you!
Event Sponsors
We're so thankful for all the local businesses and organizations who are helping to make this event possible.
---
Get Involved
Become A Sponsor
Learn more about how your business can help sponsor this event.
Contact us at outreach@voxchurch.org to become a sponsor.
---
Are you interested in donating towards our Night To Shine event? You can make your gift here.
Contact us
Have Questions?
Have questions or want to connect with someone from our team about this event? Send us an email today!